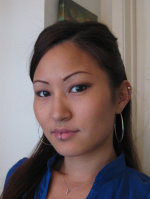 September has rolled by and my partner for the Internet Marketing Cookbook resource site, MsDanielle, has published a series of tutorials on linkbuilding and article marketing.
The tutorials titled "Link Building for Traffic and Profits" are intended to give new and experienced marketers a number of techniques to boost your site listings in the search engines.
In addition to the new monthly update, there's a core of foundation materials which will help you optimize your online business for growth.
Check out the: Internet Marketing Cookbook
PS: The linkbuilding module will be available till 30th September and will be replaced with a new module on 1st October.