I was surfing through Amazon and saw an interview with real estate mogul and star of The Apprentice, Donald Trump.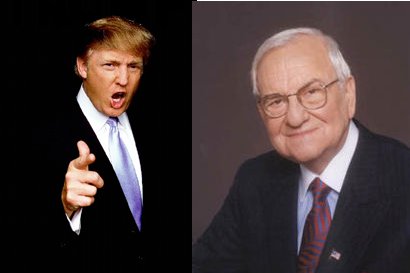 (Left-to-right) Donald Trump and Lee Iacocca
Asked: "Did you really make (former Chrysler CEO and Ford President) Lee Iacocca cry?"
The Donald answered: "No, he made himself cry."
Another question:
Amazon.com: Was there ever a time when you didn't think big enough?
Trump: I don't think so. I always had big plans, even when I was very young. I would build skyscrapers with my building blocks.
And finally:
Amazon.com: You're critical of the (more…)