I had a twitter conversation with TopRank Online Marketing CEO Lee Odden about the launch of WebProNews' new Twitter directory/indexing service Twellow.com.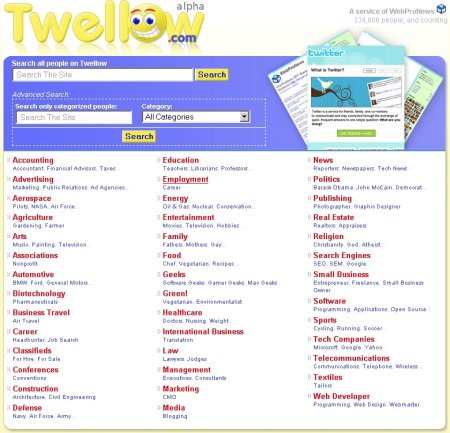 Great things about Twellow:
Categorizes twitter streams by vertical/niche, eg: automotive, movies, blogging, news
Groups related twitterers together
It's offset by one major flaw, which unfortunately is tied to Twitter's current state of development – analytics don't mean much more than a brute force "followers" number.
The higher the number of followers, the higher you'll rank in the results, with the net effect that Robert Scoble is ranked first with 28,000 followers, followed by Jake Marsh with 12,000, in the blogging category.
The results are limited by the enrollment of your twitter feed into the system for benchmarking and indexing.
But I'm having serious doubts about using followers as the determining criteria.
Could social networks be (more…)