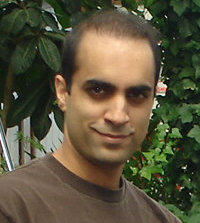 When the training course Pay Per Click Formula was launched a couple of years ago, it gave many internet marketers their first exposure to PPC-based marketing. Among the first courses in PPC affiliate marketing, it had an impact on the industry. A number of the members in the course have gone on to become top CPA affiliates and many have created landing page tools, keyword tools and shared techniques which other PPC marketers have benefited from.
I invited PPC Formula's creator, Gauher Chaudhry, to come on the Friday Podcast to share his thoughts on:
How he got started in internet marketing and eventually made the transition to PPC marketing
Trends in paid traffic generation methods
Whether Google is "out to get affiliates", as some marketers have speculated
Managing your risk and cashflow as you scale your business
Offer selection and his thoughts on hot niches and evergreen niches
How government regulation might affect affiliates
His planning process when starting new campaigns
The growth of the PayPerClick Formula training program and future plans
Check out the podcast below:
Friday Podcast: Gauher Chaudhry
[ 42:31 ]
Play Now
|
Play in Popup
|
Download
(2422)
Note: As a special offer to Friday Podcast listeners, PayPerClick formula is available for a limited time only (till 20th October), even though it's officially off the market. The new version is expected to cost more than the digital version.
Check out: