In 2004, mistress of sensationalist media, Paris Hilton, grabbed headlines for most of the year with antics like the leaked sex tape "One Night in Paris" (featuring ex-boyfriend Rick Solomon), the launch of her "The Simple Life" "reality" TV show, and general hobnobbing with the paparazzi.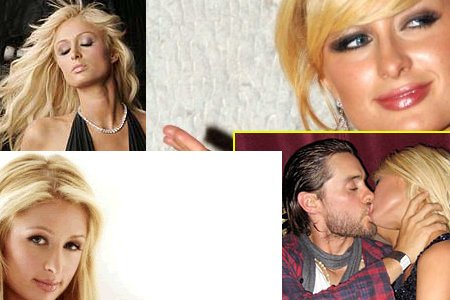 If you were among the star-struck celeb stalking crowd, you probably could not get enough of Miz Hilton, even if she'd been appearing on Entertainment Tonight, US Weekly, People and your favorite celeb blogs with a frequency almost like diarrhea brought on by a case of really bad shellfish.
If, however, you were like the other 90% of the world, you were pretty darn sick of her antics, and ability to push more important news like a devastating famine in South Africa which affected 14 million people, out of the public consciousness.
Doing social marketing badly also has the same consequences. You can get into people's mind, but for all the wrong reason.
Showing up in someone's blog comments, forum, or social network and having them dread your appearance can be counterproductive to whatever goal you originally had in mind. You want to show up at the party to a warm welcome. Instead of having everyone duck out the back door.
Here're some annoying social things to do in my book:
Barging in on the party – If everyone else seems to be ripping on each other or bantering, it might be because they've known each other for a long time / there's history / or they were witness to a scarrification incident at Affiliate Summit (cue Jason Rubacky). If you weren't there, or aren't clued in, hang back a second, rather than jump into the fray.
Have something to say – Just because you have a gut reaction to a piece and there's a comment area, doesn't mean you need to vomit your stream-of-consciousness thought (however, half-formed into the space). If you're going through a 12-step program and have an urge to confess to whatever pure or impure thoughts you have…maybe you can do it somewhere else.
Being overly enthusiastic…or needlessly critical – Just because you think something is a great post, or a bad post doesn't mean "great post!" or "crap!" is a great comment. Conversations begin because the best communicators are those who get a dialogue started. And a "yes" or "no" answer without any reasons backing them up, are the best conversation killers.
Being ignorant – If you don't understand a discussion or subject being discussed, look at the earlier posts on the blog/forum. Better yet, use this thing called Google, Yahoo or Bing (if you're not sure what bing is, this is a good time to test out google). The dumbest people in my book are the ones who go on twitter and tweet something along the lines of "Who is this Kanye West? Never heard of him or her". Guess what? They've not heard of you either, but they didn't tweet their ignorance to their 5 friends. Broadcasting your ignorance can be an effective strategy, but I've got no idea what goal this "strategy" is used to accomplish.
Being annoying – Every social group has its own rules and social norms. Just because it's ok to slurp your noodles in Japan doesn't mean the same rules apply when you're eating in a upscale French restaurant. Likewise, doing things your way can get you noticed, but for all the wrong reasons. Sometimes it's better to watch and observe before diving in.
While some observers will preach qualities like enthusiasm to build your following, sometimes going overboard will achieve the opposite result.
If in doubt, observe, then act.