Unless you've been surfing a narrow range of websites, chances are you've seen ads promising to generate you an affiliate business with no effort at all. Some of the clues are the use of words like "automatic",  "auto-generated", "24-7 income", "in your sleep", "everything you need". My favorite phrase is "business-in-a-box". So if you plonked down $47 or $97 for this ebook or software, does it mean you'll be cruising along on Easy Street?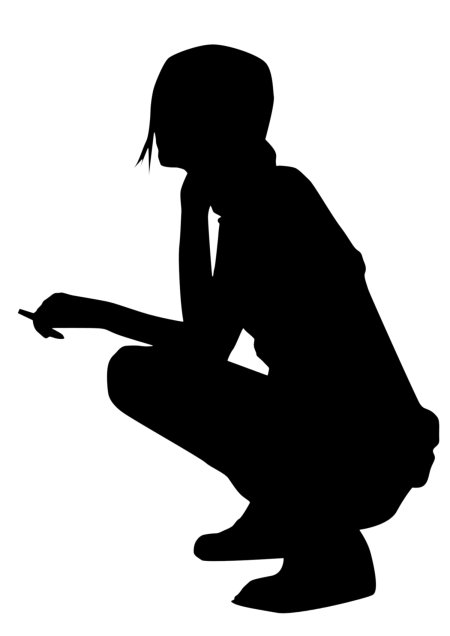 Perhaps more worrisome is the fact that many newbie internet marketers are falling into the trap of buying products and never doing anything.
A case in point: I went for a "guru" workshop a couple of years ago and got a 4-DVD set of the workshop recordings. I attempted to rip disc 4 from the DVD to the XVID format, so I could carry it around more easily. But it turns out that it had a glitch in the recording and couldn't be played, much less encoded. Out of the 50+ attendees at the workshop, I was the only one who had requested a replacement disc (I never got one by the way).
Think that's isolated?
Another contact who conducts business opportunity-related training sold a 5-DVD home study course. Because of a logistical screw-up, disc 5 was blank. After shipping out close to 2,000 copies, he discovered this problem. 6 months after shipping out the discs, he's not received a single complaint about disc 5 being blank.
Sidenote: if you've bought a 5-disc homestudy course in the last year, you might like to check disc #5…
What does this tell us?
Of the customers who buy a product, there is only a rare few who ever take action. I think Pareto's principle (AKA the 80/20 rule) has been replaced by Chris "Long Tail" Anderson's 5/95 rule.
Chris doesn't come out and specifically say whether it's a 3% accounts for 95% of business or 5% accounts for 95% of business type of rule. What's important is the proportions. Only a small % of people ever take enough action to make their efforts (and by extension, their life) mean much.
I'm sure a lot of marketers out there have the best of intentions wanting to make $1 million revenue with a CPA network. And some like Bryn Youngblut will. The others will keep making excuses for themselves.
Here's one key indicator of whether someone is destined for success: How soon they take action.
As they say "Action talks and bullshit walks"
I've seen some of the affiliates I've referred to a network generated $500 in revenue within 24 hours of getting started. They'll scale their campaigns and their earnings grow exponentially. Generally their ROI is in the range of 2x to 3x their ad spend, on an average basis (although some campaigns might give a 10x or higher return on their ad spend).
On the other hand, others will spend a few days using keyword tools to put together a 10,000 word list, then spent a lot of time filtering the keywords into groups, join 10 forums in their niche, (attempt to) read every post in the forum, look at the offer across several networks, comparing the street rates, then bugging the AM with a lot of questions. Then they'll tell themselves that the niche is too competitive, there're too many affiliates in the space and they'll either take a break for a couple of days before looking into a new offer.
The best affiliates who have mastered this "lazy strategy" are the guys who spend $500 on a course (some of which are pretty good in my opinion), crack open the shipping carton when it arrives, but not break the shrink wrap or even go through the course. They then trawl forums and read blogs, and sometimes IM you asking "how do I get started?". Even after they're told to go through the stuff they bought, they instead choose to watch TV/Youtube, or look for another product to buy.
In my opinion, it's probably due to a lack of confidence in being able to start or run an affiliate campaign that leads to this "vicious cycle of laziness". The problem is that confidence doesn't come until you start on a campaign, possibly mess up, lose a bunch of cash on your first couple of tries, before you find something that sticks. The only cure as far as I'm aware is to stop making excuses and get started.