I was a little shocked to see sections of my blog missing this morning: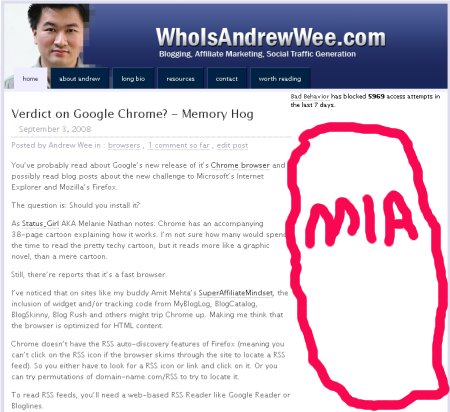 The right sidebar completely disappeared, and the footer appeared to be displayed there.
Rather than take the extreme measure of overwriting my customized template with the default installs, I looked at the code that had been generated with Google Chrome the day earlier as I was using the new browser to publish the web page.
For whatever reason, Chrome inserted extra DIV tags into the blog post throwing the design elements out of whack.
Copying the raw HTML into a text editor, I deleted the extra DIV tags and thank's it's situation normal.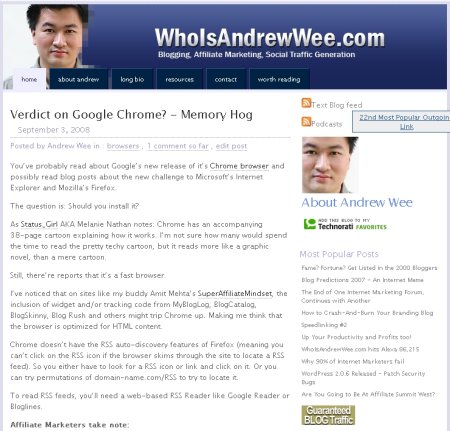 I guess the key advice is if you're using Chrome to work on a key website (especially using any browser-based editor, you might want to have backups at home.
Or at least be aware what might happen and take steps to rectify it if things go awry.
You can check out my initial perceptions and review of Google Chrome.