The world of marketing provides an interesting, insightful and sometimes bizzare look into the world of consumer behavior.
There're marketing tactics which some will consider hard selling, while others consider amusing and engaging like TV informercial-based tactics of pitchmen Billy Mays who's recently frontlining his own reality series Pitchmen.
And then there's Israel-born Vince Shlomi, better known as Vince Offer, who's gain some fame promoting the ShamWow cleaning product. What may not be as well known is that Vince got a foothold in direct marketing with promoting his movie The Underground Comedy Movie (Vince also initiated a lawsuit against the Farrelly Brothers and 20th Century Fox for alleged similarities between his movie and There's Something About Mary – which Vince subsequently lost).
So it appears that consumers are ok with being marketed with as long as they are entertained – giving rise to the golden commandment of marketing – Don't be boring.
What I've been seeing is a rise in "soft marketing" where the promotion of products and services are less "in your face" and while it might not elicit the type of instant buy response that direct marketing might get, it can be more effective and possibly insidious in the long term.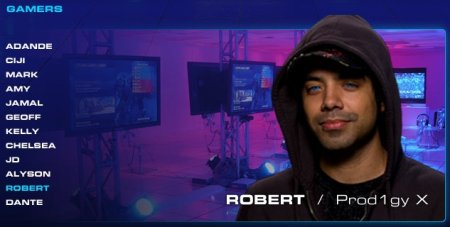 Take the recent Syfy (SciFi) reality series WCG Ultimate Gamer – ostensibly about the World Cyber Games competitive gaming event.
Originating in South Korea where competitive gaming is a billion dollar industry (they have television networks dedicated to broadcasting only gaming events), the festival is an invaluable tool for sponsors Samsung and Microsoft as a platform to promote their entertainment products – primarily big screen TVs and the XBox360 respectively.
Also, the medium of a reality TV series succeeds on a number of levels, it provides:
Young adult gamers that the viewer demographic can identify with
It provides social proof and mainly unscripted testimonials for the games and products being used
Production and talent costs can be significantly higher than the $1 million + royalties that each Friends cast member would receive in the later seasons.
What results is a mix of content and advertising/branding/marketing.
To make soft marketing work, however, requires that content be compelling – if you're boring, it's game over.
Here's a screenshot of the isolation room where gamers would challenge each other: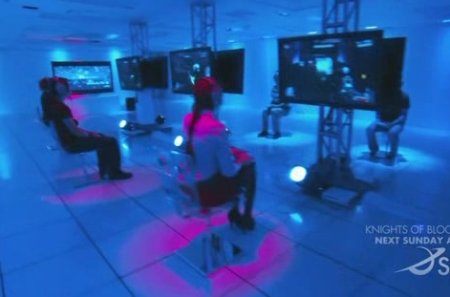 In the setup for first person shooter Halo 3, you had 2 teams of four, facing off in a room set up with 8 Xbox360 consoles, a 50″ Samsung TV screen for each player and Triton pro-gaming headphones.
Likewise, the climax of each episode took place in Samsung Stadium: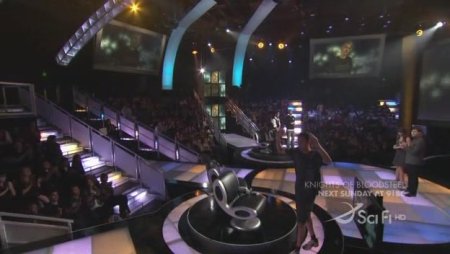 With 2 gamers facing off in a 18,000 sq ft gaming space with a audience of 400 watching them.
Slick production values, articulate and attractive show hosts all contribute to the level of aspirational marketing – where viewers want the product being featured, essentially becoming salesmen and selling themselves the product.
One of the keys to the series success has been the short highlights of games being played on the show like Dance Dance Revolution Universe 2, Project Gotham Racing 4, Halo 3 and others.
Having stayed away from console gaming for some time, I'd have to say the TV series has done a good job of pre-selling me on the idea of buying a console (perhaps against my better judgement).
More importantly, the WCG Ultimate Gamer series has helped catapult the personal branding efforts of the gamers featured, particular Mark Smith AKA applesauce, who went on to win the $100,000 prize and a Samsung entertainment package.
-
Smart marketers will take a note from the series and learn to deepen their connection with their core demographic and look at strategies to hook them in.