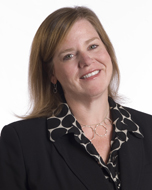 For those active in affiliate marketing, Lisa Picarille will be a familiar name, as she's helmed Revenue Magazine, the Performance Marketing Standard as publisher and editor-in-chief, before working on her own projects now.
What you may not know is that Lisa has a wealth of journalism experience having worked for news organizations dealing with print media and radio work, including Wired.com, TechWeb.com, TechTV.com and CRN.com. Her work has also appeared in Rolling Stone, CRM Magazine, PCWeek, MacWeek, Computerworld and InfoWorld.
I invited Lisa on the Friday Podcast to get her take on using content to effectively brand and market yourself, whether you're an internet marketer or a merchant.
Here are some of the topics we discussed:
The role of old media (like newspapers) versus internet content
Identifying and understanding hidden agendas behind online content
Can content affect your opinion?
How do social dynamics and personality affect the content you produce
Lisa's approach to creating and using content
Thoughts on internet video and podcasting
A teaser of her joint project with Jim Kukral "Your Pitch Sucks"
Check out the podcast below:
Friday Podcast: Lisa Picarille
[ 1:04:33 ]
Play Now
|
Play in Popup
|
Download
(670)
Links:
-
PS: If you enjoyed the Friday Podcast, be sure to check out the Members Only exclusive podcast.