You can't escape social networks or social channels even if you tried to. Facebook, MySpace, Twitter, Plurk, FriendFeed, Orkut, Bebo, LinkedIn – give access channels for strangers to meet and attempt to become your friends.
As a marketer, social networks or web 2.0 networks and services give you an opportunity to reach out to potential customers at significantly lower costs compared to search engine optimization or paid advertising.
In my opinion there's greater finesse involved, because if there are another 100 marketers using the same channel to reach out the the person, you have to fight to gain the person's attention, even as they are being courted by 100 other suitors.
So the $64,000 question is how do you get someone's attention without becoming annoying.
Can you painlessly win the social media love dance, without getting your heart (and sales conversion) broken?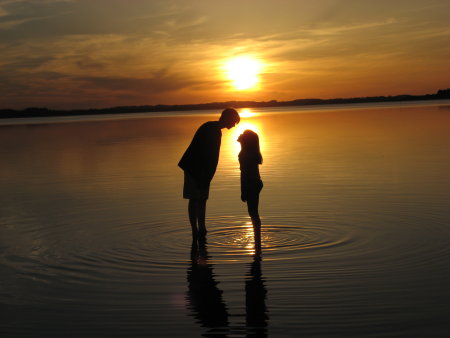 Here's an example of what I mean:
My facebook "friend add" request queue currently numbers in the 450+ range.
How do I decide if I approve a friend request?
First step, I look to see if we've friends in common.
Second, who are those friend? Casual acquaintances, close friends? Business partners?
-
If there's a personal note, it could gain a couple more bonus points…or be a major deal killer.
A reason like "I saw you on the network and I want to grow my friends list. Please add me" works well if you're building a friendship profile, or looking for strangers to chat up on an instant messengers or IRC. It doesn't work as well otherwise.
Another poor reason "I see you're in affiliate marketing. Let's be friends".
Erm, my blog is listed there. I have videos up. Would it be too much to take a look at what I do, and invest a minimal amount of time and effort to find out more about me. And then decide if you want to be my friend?
The analogy would be, if you wanted to expand your circle of friends, would you find out more about someone, or would you go out in the street and randomly start talking to strangers?
I can't say that talking to strangers might not yield results, but I'm fairly sure the hit rate is going to be significantly lower.
-
So you've made it past the velvet rope, now what?
The love dance doesn't end once you get in the "inner circle". If anything, that's when the work begins.
My focus remains to bring value to the table.
What's "value"? It's anything useful that will help the other person – perhaps a relevant blog post, report, video that relates to the person's interest (personal, business or otherwise).
That's what search engines do their best to replicate, don't they? Serve up appropriate results.
Any relationship will improve if "stuff" going in, improves the relationship.  If you focus on improving the relationship, you can expect good things to come out of it.
What're some no-no's when it comes to building a relationship?
Here are 3 top cardinal sins to avoid:
Being Irrelevant:Being accepted into a "friends" group means that there is some commonality between you and me. Serving me irrelevant and unrelated information or offers (even if it's a highly profitable affiliate offer) will kill the relationship some, especially if it's way out of what I focus on.
Pulling Favors Too Quickly: Whether physical or virtual, there's a comfort zone related to what people are willing to do. If we just became friends yesterday, and you send me an email asking to mail all my lists with your offer, I would probably do it if it was compelling, and I believed in the product or service. Asking someone to do something for the sake of doing it (even for the "highest payouts" reason often cited) is a bad practice in my books.
Following Up: UFO marketers are really irritating. And they really should get their email systems fixed. When they need something from you, they send emails leading off with "Hey buddy! How's it going? Here's an offer you want to look at". And when you send them an email, you don't get a timely reply (and sometimes don't get a reply at all). I have a blacklist, it might be good to stay off it. If it's a consolation, Donald Trump talks about being stood up in his book "How To Get Rich". How do you deal with these people? Just ignore them and move on, says the Donald.
Being a successful social marketer is not a difficult task. What makes it difficult is when marketers forget some of the simple rules and get themselves into a world of unnecessary difficulty.
The unfortunate part is that these troubles were likely of their own making.