One of the most common questions new affiliates will ask "How do I become successful?" Specifically, a recent discussion at the WickedFire affiliate marketing forum triggered a somewhat heated and vigorous discussion. Although you may not get any definite answers, you might move closer to your goal by the end of this post.
-
This is a continuing series of "Affiliate Marketing Tips" posts to share marketing and promotion strategies for affiliate marketers. If you're new to the series, you might like to check out the first in the series "The Industry and Getting Accepted"
-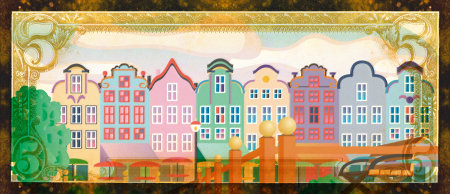 A WickedFire thread polled forum members about how much they were making in CPA marketing (primarily lead generation based offers). Some members were making $500/month in affiliate commissions a couple of months in the industry. While others were making $5,000 – $10,000 about 2 months in. Still others were making much more than that.
Soon, some of the members who'd been stuck at the $500-1,000 per month level were expressing doubt that those higher income levels were possible, given the short duration.
I known a number of affiliates who're making 5 to 6 figures a month in commissions a couple of months into the industry, and noted that because the spectrum of marketers entering the affiliate industry is so wide, your success boils down to a number of factors:
What you know coming into the industry (if you've got previous marketing experience and/or programming/automation skills)
The amount of time and funds you have to spend working on your campaigns
Your business model
If you've been a webmaster for a corporation before, you have a clear advantage. If you've been working on in-house search engine marketing for your employer, you'd have a better understanding of how traffic works.
If you've got time on your hands, and have a larger budget to test different forms of traffic generation, you're at an advantage.
The biggest differentiator appears to be the traffic generation model you've using. Organic forms of traffic generation like social networking, blogging, search engine optimization may not generate large volumes of traffic like buying the traffic off the search engines or large established websites.
So a solitary affiliate using article marketing, blogging, video marketing will find it hard to generate as much traffic as another affiliate using paid forms of traffic promotion.
That's not to say that you will have to choose one form or another. You might look at the analytics from your content sites, datamine the keywords bringing in traffic which converts and set up a paid traffic campaign focused on these keywords.
Alternatively, you might look at your top converting keywords from a paid traffic campaign and develop content that features those keywords and related terms.
-
The truth may hurt – despite questions like "what's your top offer?" and "what's your best form of traffic?", you should not be too disappointed about not getting a straight answer, unless the campaign has taken place a long time ago, the affiliate is a good friend, or drunk/in a good mood.
Offer conversion data and traffic quality is obtained through a test, measure, test, measure process, which takes time and funds to work through. If someone's spent a fair bit of pocket change, finding the top traffic sources, landing page setup and conversion strategy, how is he or she obligated to share it with everyone who asks?
It doesn't seem like an astute or wise way to run a business.
-
The bottomline: the "secret" to being a successful affiliate has to rest in looking at yourself with blunt honesty – if you're deficient in some area – whether marketing or technical expertise – be sure to have a decent understanding, even if you're roping in employees or freelancers to help you out.
Despite what you may think or may have heard, skilled affiliates aren't created overnight.