Facebook has recently revamped the layout of its user profiles, introducing a 'tabbed' interface to navigate through your own or your friends profiles: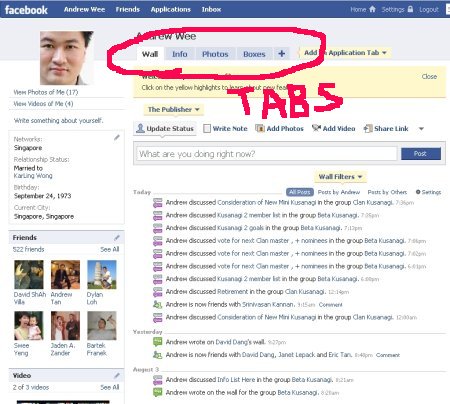 The advantage of a tabbed interface is that you'll gain more screen real estate and your content should be categorized more efficiently.
Although having used the original single page layout, I prefer the old format: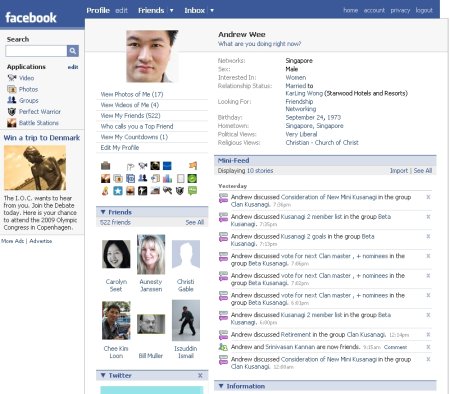 Which gave a friendly, personal feel, compared to the more 'corporate' feel of new interface.
At the moment, Facebook has an option for users to switch to the older format, which is a better fit for its traditional college/university demographic.
If the new 'corporate' look is intended to give Facebook a leg up in competing with more B2B-focused networks like LinkedIn, it needs to still remain in touch with it's core audience and provide the option of the old one-page format.
Would it have been better to create a parallel "Facebook Business" network and launch the new profile there?
I'm not sure, but I don't appreciate how the new format has cut up my old profile with the applications laid out the way I want them.
For the moment, the new facebook is not hot in my books.