According to a recent research report, social media users appear to have segmented themselves primarily along demographic criteria. Additionally, as social media channels grow in sophistication, it appears that the sheer amount of information flowing through these channels may be exerting a hefty time and psychological cost on users.
In a recent Pew Internet & American Life Project report, internet users in the 18-53 year old age bracket (as at 2009) represent a higher proportion of internet users, compared to their numerical percentage in the general population.
"Older boomers" aged 54-63, make up 13% of the general population and are on par, constituing 13% of internet users.
The "Silent generation" aged 64-72, who make up 9% of the general population, amount to 7% of internet users.
The "GI generation" aged 73 and older and are 9% of the population, only represent 4% of internet users.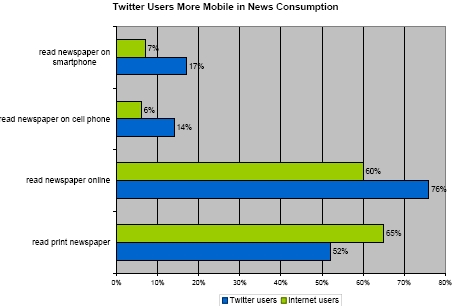 Likewise, when it comes to media consumption, Twitter users (more…)