In between working on the impending launch of my new product SecretBlogWeapon, I've taken some time out to re-engineer and optimize my business.
I've the fortune to be a member of a business-focused mastermind from whom I've got great advice, and have a number of established marketers on my skype list that I can consult regularly.
I'm not one to stand still, however, and have also enrolled the help of some of the greatest business minds to give me some advice in the next step of my internet marketing journey.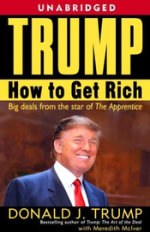 Donald Trump "How To Get Rich"
Property magnate and business owner Donald Trump has been a great help.
I haven't had the chance to talk to "The Donald" on the phone yet, but I have been reading his bestseller "How To Get Rich
".
It's not so much a "How to Get Rich" book, but it does give you insight into how Donald Trump runs his business, his business strategies, negotiation techniques, views on beautiful women and how some of his seminal projects, including his golf resorts and business operating procedures are decided.
For fans of the Apprentice, there's great insight into how Mark Burnett and The Donald came together to work on the project.
And if you think you have a busy day, you also get a rundown of one of Donald's typical days. It might leave you feeling like an underachiever, even if you are already a Type-A personality.
As soon as I make my way through this volume, I'm planning to check out the other 10 bestsellers he's penned.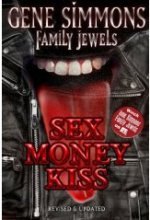 Gene Simmons "Sex Money Kiss"
The "Demon" in rock band Kiss might seem a strange choice for a business biography. But look beneath the makeup and you'll discover an astute businessman.
Going back to his childhood entrepreneurial pursuits, you'll discover that Gene has had a hand in starting up profitable businesses since his early childhood days.
His prime motivation for becoming a rock star (getting lots of hot women and making lots of money) are a living example of how passion and income generation can be combined successfully.
My interest was piqued about Gene after reading rave reviews about his presentation at Dan Kennedy's SuperConference a couple of months ago.
I'm going through Sex Money Kiss
now and Gene candidly shares his philosophies (and suggested action plans) on making money, relationships with women and ideas for kickstarting your business.
-
Both these books have been helpful and given me new ideas to implement in my business not only because I have picked up new techniques and strategies to apply, but also because the books penned by Gene himself and with the assistance of a copyeditor in the case of Trump shift my thinking a couple of notches upwards in terms of what's possible.
This "brain food" might just be the spark to set you off to a higher level in your business and personal life.
Check them out:
* How To Get Rich

* Sex Money Kiss