Veteran affiliate marketer Ralph Ruckman, better known as "Ruck" has gone full circle, from operating as an affiliate using blackhat/grayhat/whitehat techniques to founding his own CPA/affiliate network, Convert2Media with 3 other co-founders.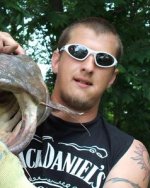 A presence on multiple internet marketing and affiliate marketing forums, Ruck is a warehouse of knowledge, having been in the affiliate marketing trenches and having seen the good and bad parts of the industry.
Ruck's known for his brutally frank, no-BS approach to speaking his mind. You either love his honesty, or in the same breath, hate him for showing the ugly side of things.
I'd been looking forward to talking to Ruck for some time and got him to share his thoughts during our call.
We talked about:
How he got started in internet marketing
His role in participating in forums and starting the CashTactics blog (now operated by Kris Trujillo)
His views on the affiliate industry, especially on the recent FTC press conference
How to look for hot niches to promote in affiliate marketing
How to build your affiliate business
Convert2Media's recent adjustment in sub-affiliate recruitment incentives
Important facts every affiliate needs to know about scrubbing and shaving
Convert2Media's upcoming coaching programs for affiliates
C2M's next evolution as a full service internet marketing agency
Check out the podcast below:
Friday Podcast: Ruck
[ 1:09:03 ]
Play Now
|
Play in Popup
|
Download
(2775)
Links: