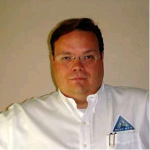 Haiko De Poel is founder of the ABestWeb affiliate marketing forum, one of the most established, having been around for 7 years and recently surpassing it's 50,000th member mark.
As a new internet marketer, I got a lot of value out of Haiko's "Affiliate Marketing Today" podcast show on the Webmaster Radio network. Credited with having coined the term "Parasitware", Haiko's one of the senior statesmen in the industry, having been an advocate for affiliate marketers' rights for some time.
During our discussion on the Friday Podcast, we talked about:
How Haiko first got involved with affiliate marketing
The origins of the ABestWeb forum
Burning issues that were prevalent about 5 years ago and still rear their head today, especially with parasiteware
The recent controversy with the OneCause toolbar redirect affiliate links, and it's possible conflict of interest with holding company Rakuten also own the LinkShare affiliate network
The New York affiliate tax issue and its implications for the industry
How and why affiliates need to speak up for their rights and some of Haiko's initiatives in that direction
Check out the Friday Podcast below:
Friday Podcast: Haiko De Poel
[ 0:01 ]
Play Now
|
Play in Popup
|
Download
(1562)
Resources:
Haiko will be moderating the session "Ethical Issues in Affiliate Marketing" at the Affiliate Summit next month.