One of the questions that came up recently has been the long running nature of the Friday Podcast (which started in mid 2007) and elements that help keep it growing in terms of it's brand and readership. I distill it to a couple of simple components.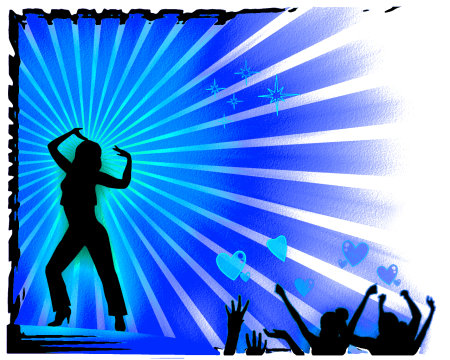 #1: I Enjoy What I'm Doing
Let's face it, even if you are doing well (refering to income) from something you do, but find it a chore, repetitive, boring, etc, you'd bound to quit doing it after a period of time (depending on the financial return, it could be weeks, months or years). Which is why you hear of bankers, lawyers and even doctors becoming actors, singers and sometimes even internet marketers!
If you're contemplating starting a podcast or a vidcast, consider the fact that you might have few (or possibly no) listeners/viewers while you're starting up. Do you keep going? Or do you write it off as something that "doesn't work"? (There's a number of parallels with internet marketing and affiliate marketing here…)
Choosing something you enjoy means it'll bring you intrinsic joy (you get pleasure from doing the activity itself) vs doing it for money or free stuff.
#2: Being Prepared
A carryover from my days as a journalist, it takes a couple of hours to prepare for each call before I get on the conference with the guest. This time is spend researching the guest, reading their blog, forum posts, checking out their speaking gigs at events, conferences, other podcasts.
This boils down to "knowing your shit".
Some podcasts can go on an ad-hoc, free wheeling, stream-of-consciousness style. I've noticed they tend to die after a couple of weeks or 6 months down the road, where the folks feel they have said all they've had to say.
Planning is important, especially if you're seeing podcasting as a long-haul effort, vs just pumping out 1-2 podcasts, then trying to figure out what to do next.
#3 Create Value and Paying It Forward

You may publish a free podcast, but it costs you time, effort and some cash to put it together.
Likewise, listeners also "pay" with time spent listening to the call.
Aiming to give value to the listeners should be a priority for any current or potential content publisher. Do listeners leave feeling good, feeling like they've learned something? That they can apply something in their life or business?
If you delivered on those aspects, you've succeeded in your mission.
-
Of these principles, I consider having fun to be the most important. Because if you aren't, chances are that others won't either.
Live long and prosper.