Remember when a college kid came up with the idea of selling pixels on a webpage, pricing each pixel at $1 and having 1 million in "inventory"?
And how he raised $1 million and the Million Dollar Home Page generated buzz all over the internet and was mentioned in the newspapers and TV?
It was a novel, funny and creative way to "make money online".
Then another guys comes up with another page, selling pixels at $1 a pop, hoping to replicate the same results. I don't know the outcome, but I have a feeling he or she failed.
Then some clever codes came up with software that let you sell pixels on a page. It sold initially for hundreds of dollars and you can probably get free versions now. The poor saps who bought it for $297, probably ended up making $50.
What's the moral of the story? You need to be first, be the first to bring a product to the market, even if it might be somewhat flawed.
The other side of the coin is that people have short attention spans and have 15 second "soundbyte" attention. Rehash something and it's bound to be an epic fail.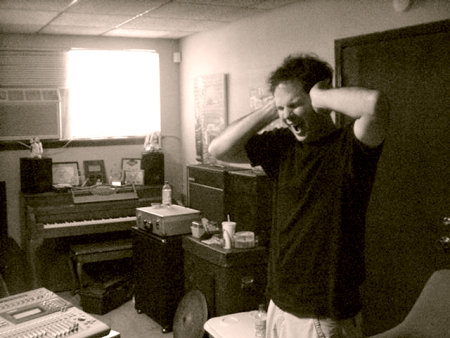 Likewise, on the Twitter micro-blogging platform/social network, a trend has emerged where Twitter users hold contests where they stipulate that you need to follow them and re-tweet (essentially repeat their message, or in less nice language, spam their contest) all over the twitterverse.
In exchange, you get to win (depending on the generosity of the twitter user) a $10 ebook, a $50 blog template, or if you're lucky an Apple iPhone 3G (very rare).
It was funny and interesting to see this happen the first time, with the novelty again sucking in the early adopters.
Now that Joe Schmoe twitter user is jumping on the bandwagon, my Twitter feed (AKA Twitter updates) is being polluted by the likes of marketers who should know better and who can very well afford these trinkets, who're rebroadcasting these messages.
If you identify yourself as a whitehat (ethical) social marketer, you're certainly wandering into "spammer space" if you keep participating in every contest. Please, have a consideration for the 10, 100 or 1,000 people who are following you, we don't need to spend 5 seconds of our life reading that message.
5 seconds x 1,000 followers = 5,000 man-seconds wasted = 1.4 collective hours.
If you keep this up, I might just put a hit out on Craigslist on you.
PS: I like twitter, it's fun (most of the time). I promise not to participate in silly contests (unless I'm offered an indecent proposal). And I'll sometimes say clever, or even funny stuff.
-> Follow me on twitter: http://twitter.com/andrewwee