If you've attended any sort of time management, goal setting or time management class in high school or college, you'd feel that you might have been beaten over the head with the Vilfredo Pareto bat.
Originating as a study that showed 20% of Italy's population held 80% of its wealth, the concept of Pareto Efficiency (also known as the Pareto principle or 80-20 rule) introduced the idea of efficiency into everything you do. It's not just enough to work hard, you need to work smart too.
Being (or wanting) to be a lazy affiliate marketer, it's necessary to get a handle on this concept, especially if you want to hit your 2009 goals (it's almost the end of January, you did set them, didn't you?)
So this is your brain and the stuff you can work on every day: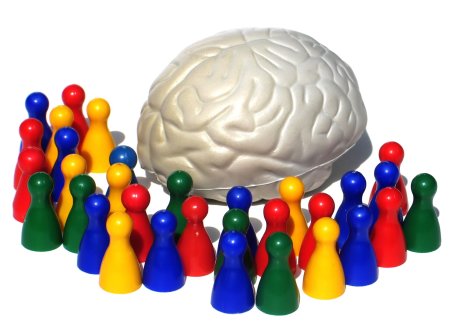 I'd go one step further to suggest that working in "internet time", the 90-10 rule applies.
A merely 10% of your efforts are going to be responsible for 90% of the results you get, because of the vastness of the internet, the efficiency of technology like email marketing, PPC, social media and the fact that analytics and conversion tracking allow you to position with your marketing efforts with laser-like precision.
The bottomline is that you can get by with a minimum of effort and survive at subsistence-level online income, or you can focus on what's going to get your results and act on it.
Let's look at what WON'T get you your dream home, dream car or (fill in your preferred goal):
Checking out your friend's friend network on Facebook, LinkedIn, MySpace
Reading forums for some new "trick" to try to add to your existing campaigns
Answering email (unless it's related to getting your payouts increased or getting into an exclusive offer while the network is testing it)
Creating a prettier social network avatar
Browsing Flickr
Checking Twitter, plurk, friendfeed every 5 mins
Watching youtube, metacafe, revver, viddler for "research" or "education"
Doing keyword research and then doing nothing about it
The key to getting what you want is to take aggressive action. It's ok to do something and fail and learn from it. It's another thing to come up with an idea, spend a couple of days working on it, possibly running a little bit of traffic to an offer and then deciding it doesn't work and killing it before trying out some new trick.
The fact is that persistence pays off. The guys who are more successful in the affiliate business and internet marketing in general are the guys who try more "stuff", and conversely "fail" more too.
If your chances of success in anything you do online is 30% (on a conservative basis) then it means that out of every 10 things you do, 3 will work. Or to reduce it further, one out of every 3 things you do will succeed.
Given that logic, some will try one thing at a time and hope that it's within the 33% success parameter.
Still others will keep doing at least 1 or 2 new things each day and keep working at it, knowing that the new winner is just around the corner.
-
Knowing what you know up to this point, what's your approach to 2009 going to be?