Yahoo! MyBlogLog had been the hottest blog/social marketing widget in my opinion in 2006 and early 2007. Somewhere in between the balance of power shifted to Facebook, which continues to be dominant for heavyweight networking.
Lately I've been gravitating towards using twitter, although the lightweight 140-character cellphone text messaging aspect of it, doesn't feel very substantial, and conversations seems to ebb and disappear in the deluge of public and private messages being fired off every couple of seconds.
For a while, it seemed like MyBlogLog had been in a holding pattern, and I'd been hoping for some integration either with the Yahoo! shopping properties or its Mash social network.
I may be wrong, but it doesn't seem like social media/social traffic is a major focus for Yahoo! now, and that's where it might be missing the boat.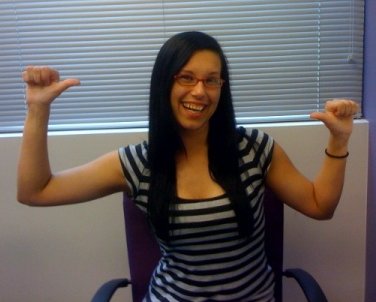 The New Face of Yahoo! MyBlogLog: Tilly "Two Thumbs" McClain 
Still, it was encouraging to see that Tilly McClain has been named Yahoo! MyBlogLog community manager earlier this week (it'd previously been under the stewardship of Robyn Tippins and Ian Kennedy previously), and perhaps we'll see some interesting developments in the coming months.
Maybe MBL might even have a podcast or a vlog?
I'm sitting here with my fingers crossed…