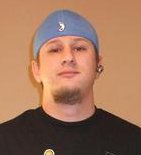 I first got to meet Ralph "Ruck" Ruckman (right) on the internet marketing forums more than a year ago. He got some attention as an active poster on the Rich Jerk forum, and for blog posts on his CashTactics blog, such as the one where he mentioned making more thant $159,000 from one of his sites. (From about 17 hours of work).
Since then, he's published more posts related to PPC traffic generation and CPA affiliate marketing. If you'll read some of his posts like his Questions and Answers post:
His reply to the question about what he should have known as an internet marketer starting out is frank and uncensored: "That 99% of marketers writing ebooks to sell to other marketers are nothing but forum slime who copy other people's ideas and steal the glory to make a penny. Had I known that when I started I would not have wasted a shitload of money"
Instead, the foundation of how he determines what works and what doesn't isn't by reading an ebook, but by testing it out. And it's not just posts about how he made big money either. In an update to his testing, he removed the entrecard and scratchback blog widgets because they weren't performing.
One major lessons that internet marketers wanting to be successful from their efforts is to continually research, test, analyze new campaigns and products and services. "Failing" once does not put you out of the game.
The other point is that blogging about the experience (good or bad), helps you verbalize the lessons learned, and lock-in the success or failures (so you can repeat or do not repeat the experience as appropriate).
Since then, Ruck has gone on to set up Convert2Media, which focus on CPA affiliate offers. I've been fortunate to have one of his partners, Steve Howe, as my affiliate manager and we're currently developing and testing new campaigns.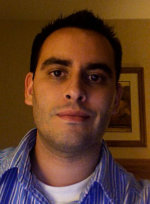 But back to CashTactics. With the possibility of selling the blog out of the picture, Ruck instead chose to pass the blog to his friend Kris Trujillo (right) (whom I interviewed a couple of weeks back for the Friday Podcast).
Kris is no slacker either, as a SEO consultant with his outfit Trujillo Marketing. In addition, he's got a strong background using social networks for his traffic generation efforts.
CashTactics still offers a set of free reports, which include topics focused on Yahoo! Answers, article submission and list building (together with a number of free tools).
Kris is not standing still though, he's recently recruited PPC affiliate marketer Andrew Payne to kick off a multi-part PPC case study on the blog.
From a branding standpoint, it's smart for CashTactics to branch in 2 directions, one content stream focusing on PPC, while Kris leverages his SEO background to pump out content like how to get a PR6 backlink from the high traffic monster Apple.com and tips on copywriting and adding video to your pages.
With constant promotion via contests and promotion activities, the blog sets to grow, even as it's changed hands. More importantly, the blog has seen a smooth transition from Ruck to Kris and the brand continues to see healthy growth.