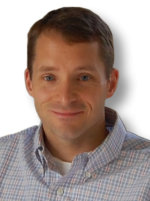 Florida-based CPA network Market Leverage has generated a fair amount of buzz with it's Market Leverage TV video broadcasts and recent t-shirt campaigns and "care package" campaigns targeted at some of the most popular bloggers in the affiliate space, including John Chow, Shoemoney, Amit Mehta, Zac Johnson, Ralph "Ruck" Ruckman, Chad Fredericksen, Ian Fernando, Kim Rowley and numerous others.
Market Leverage ranks as one of the networks which effectively uses its marketing and branding budget to devastating effect. By contrast, I work with several networks with great affiliates managers, and one corp comm/PR person who isn't really empowered to do much and/or doesn't have any real budget to work with.
As networks see affiliate acquisition as part of the affiliate management success formula, doubtless there'll be more resources channeled towards building a quality affiliate base.
I appreciated Market Leverage's Digital Media Relations specialist Debby Phillips arranging a discussion with Market Leverage's founder and CEO Mike Jenkins.
Mike's certainly savvier than the average network owner (who's typically a successful affiliate marketer turned network owner). Conducting some research, I've found that Mike has been involved in the business management aspects for a number of pretty large listed firms too.
I especially like how he's constructed a holistic business ecosystem under his PrecisionPlayMedia group – with 3 components – DigitalLeads (an in-house offer production/packaging subsidiary), Market Leverage (the CPA network arm) and InboxBeyond (an email publishing arm) – which is how the top tier CPA networks structure their business.
During the discussion, we also touched on, but haven't fully resolved the issue of whether the community-building /relationship-building approaches of social marketing via blogs,video will eventually clash head-on with the current incarnation of affiliate marketing, with the mostly shorter emphasis on one-off lead acquisition payout.
It'll also be interesting to track Market Leverage's upcoming announcements in the next 2-3 months.
Check out the Friday Podcast below:
Friday Podcast: Mike Jenkins - Market Leverage
[ 27:42 ]
Play Now
|
Play in Popup
|
Download
(742)
For sign up as an affiliate, visit: