This is a continuing series of "Affiliate Marketing Tips" posts to share marketing and promotion strategies for affiliate marketers. If you're new to the series, you might like to check out the first in the series "The Industry and Getting Accepted"
-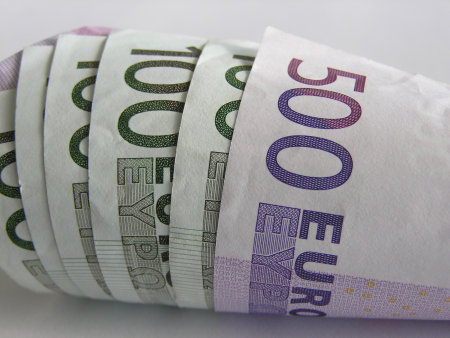 Knowing how to promote a lead generation (ie CPA) offer effectively means knowing how the advertiser/merchant generates income from the lead offer. By matching the advertisers business model with your own, you have a higher chance of monetizing the traffic and leads you're generating.
Here're a couple:
Zip/email submit offers: Typically in the $0.50 – $2 range, these offers require a name and email address or zip code. Some form of bait is usually involved, such as a gas card, gift card, xbox, iphone or other item. Although it sounds like almost any lead will be able to get the prize, do note that they'll have to complete the offer conditions to receive the prize. This might involve filling in a series of other CPA or pay-per-sale offers.
If you're familiar with incentive sites, you'll find that leads you send to a zip/email submit offer will be completing offers with an average payout of 2x the value of the "freebie" they're receiving. If they're getting a $350 xBox, they'll likely need to fill in offers with an aggregate payout of $700 to receive the prize (or about a 100% margin for the advertiser).
While some marketers might have success in getting the same lead to fill in multiple email/zip submit offers, do note that because few of them might actually complete the offer and won't be able to get the prize, you might face some unhappy users.
-
Request for information/quotation offers: Offers like payday loans, real estate financing, credit repair lead generation offers might have payouts starting from $20, upwards to hundreds of dollars.
The leads that are generated might eventually be sold to a mortgage bond agency, realtor, financial institution or medical professional (depending on the offer), for a multiple of the bounty/commission payable.
Since a payday loan customer could be worth thousands of dollars to a loan agency (excluding the lender default rate for the moment…), the $100-200 commission paid per lead to the affiliate is an attractive proposition.
Besides going through a CPA network, some affiliates also negotiate directly with merchants/agencies for this type of lead generation arrangement. If you work on this level, you should ensure that you have paperwork in place, and (highly advised) a lawyer on retainer to protect your interests.
For newer affiliates, it'll make more sense to go through a CPA network, unless you're pushing enough volume (probably equivalent to a small CPA network) to justify the effort of doing the negotiation yourself.
-
Subscription/Rebilling/Recurrent offers: This is sometimes a gray area in which you have fly-by-night merchants/advertisers operating in. A couple of bad apples can spoil the market for the rest of us.
Especially for CPA offers in the business opportunity (BizOp), cell phone ringtone/mobile download and weight loss niche, you'll find fine print that states a customer will be billed $49.95 or $99.95 every month 14 days or 30 days after they receive their trial sample of business opportunity material or weight loss product sample.
In the light of this business model, the $20 – $50 payout looks like a bargain for the merchant, as the total rebilled amount to the customer can be upwards of $1,000 or more per year.
And before you write off this business model as unscrupulous, take note that several services you are already a customer to, like your internet service, cell phone contract, cable/satellite TV, power/water/gas utlities, newspaper, magazine, webhosting, domain names already function on a subscription/rebilling arrangement.
–
Some affiliates will look at the business models listed above and ask "Which is the best type of offer to promote?"
There's no best, only what works best with your own business model.
I tend to promote a mix of products that best suits my leads/prospects needs. I've a number of subscription-based products that I personally used that I recommend to others too.
Take a close look at the offers you're promoting and do the necessary due diligence. As Brandon Adcock AKA Major BTA mentioned in a Friday Podcast, you should look at the sales funnel for offers you're promoting, ask your affiliate manager to send you a product sample, or you could sign up for the offer directly from the merchant (don't go through your affiliate link as it'll be a fraud lead).
If an offer feels bad, or you don't personally like it, you can pass on it and choose from the thousands of other offers in the marketplace.
-
If you'd like to look at some of the affiliate networks I work with and like, you can check out my Affiliate Network review.