If you missed it, here are "Affiliate Summit West 2009 in Pics and Words" – Part 1 and Part 2.
Meeting people in person at tradeshows and seminars and more importantly, talking to them face-to-face has yielded some of the greatest dividends in getting ideas to grow my business, find partners to work on projects and connect with others.
Here're more folks: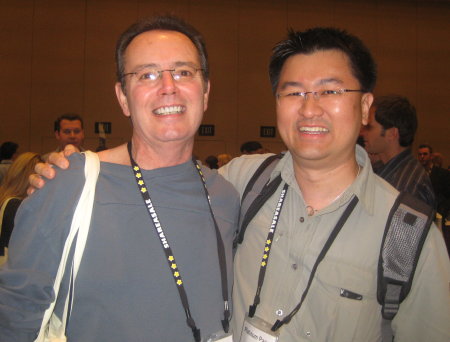 Yes his name really is B Knoblach AKA BillyKay.
Besides his successful Mail Order Shoppe, BK is friendly and always has a smile on his face.
BK's twitter account.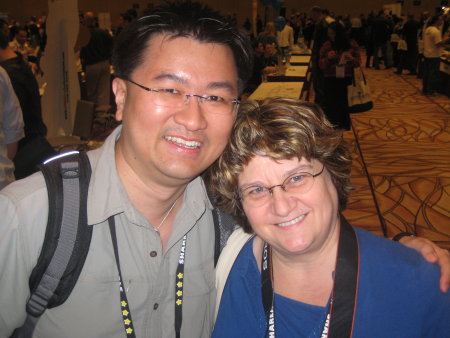 Deb Carney AKA Loxly always gives highly welcome Loxly hugs.
Besides being the boss at outsourced program manager TeamLoxly, actively running Loxly Gallery and producing a number of new podcast at Geekcast.fm (check out Affiliate ABCs and Make Your Mark), you can find her twittering at Loxly and DeborahCarney.
The Friday Podcast: Loxly episode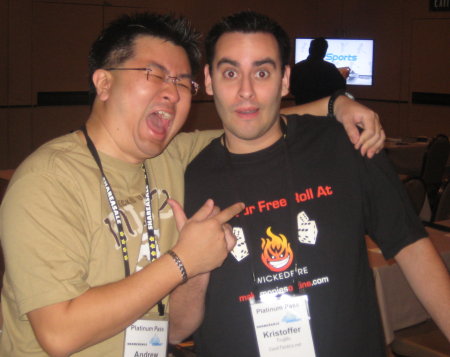 Kris Trujllo, owner of the CashTactics blog.
Catch the Friday Podcast with Kris' tips on SEO.
We were up pretty early for breakfast this day. Kris on the left with CashTactics and PPC marketer Andrew Payne.
Catch Andrew's PPC tips on the Friday Podcast.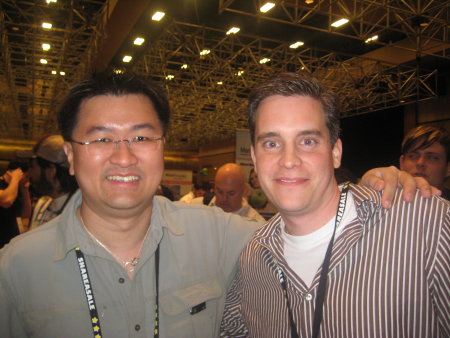 With Tim Schroeder, who owns eMonetized.com and the Webmaster Talk forum.
Tim on Twitter.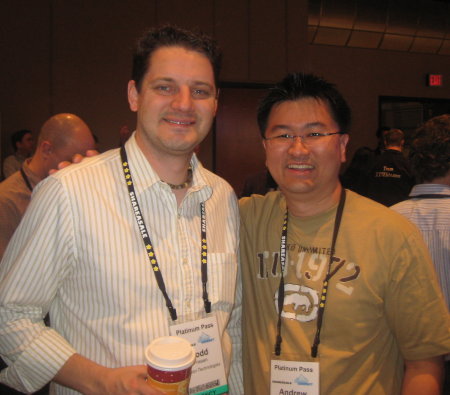 Todd Friesen, better known as Oilman writes about SEO at his Oilman.ca blog. (even though he lives in the US now).
I think the @Oilman and @MrsOilman exchanges over Twitter are the one of the main reasons I look forward to logging in each morning. Please don't stop your exchanges anytime soon, guys…
-
Check out the next Affiliate Summit.