One of the perks of heading to Affiliate Summit West at the Rio hotel this coming January is the opportunity to meet the various guests on the Friday Podcast, some for the 1st time and some of the 10th time.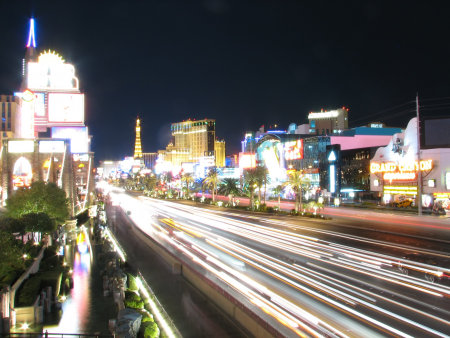 Next on the list would be the terrific networking events and parties, especially the near legendary ones hosted by the ShareASale affiliate network, and if you're lucky, you'll get to bring home a polaroid with SAS founder Brian Littleton in his trademark sweatervests.
This isn't to say that the sessions are to be unrated. This upcoming summit will feature speakers like previous Friday Podcast guests – affiliates Geordie Carswell, Nickycakes, Miles Baker, Jeremy Palmer, John Hasson, Zac Johnson, Market Leverage CEO Mike Jenkins, Scott Jangro, Buy.com's Melissa Salas, Amit Mehta, Anik Singal, as well as "Sugarrae" Rae Hoffman, Carolyn "CShel" Shelby, PartnerCentric CEO and founder Linda Woods, affiliate OPM Andy Rodriguez, ABestWeb founder Haiko de Poel Jr, FlamingoWorld CEO Connie Berg, Brian Littleton, SEER Interactive's Wil Reynolds, Ros Gardner and Ian Fernando.
I think the upcoming summit boasts a stellar speakers lineup and it'll be a hard decision to split my time between the educational sessions and panels vs time in the exhibit hall.
I managed to squeeze some details from Shawn Collins about the Affiliate Triathlon. He said "There will be three secret events of skill and dexterity and the competitor with the highest overall score wins." – which translated means you'll probably have to do something silly and likely mildly embarrass yourself, but will look pretty cool in pictures and do something great for the National Breast Cancer Foundation.
The event which runs from Jan 11-13, currently still has tickets available, though Shawn has mentioned that the bulk of registrations come in 60 days before the event and are available now, though it's hard to tell how long they'll last.
The Affiliate Summit is held at the same time as the Consumer Electronics Show (CES) and adult industry's AVN (Adult Video Network) awards at the Mandalay Bay. So catching a porn starlet might be a minor perk for some attending the summit? The affiliate networks and especially CPA networks are known for innovative events and mixers at these events, so maybe we'll see Tila Tequila (former Playboy playmate Tila Ngyuen and star of the "A Shot At Love With Tila Tequila" reality show). Incidentally, Tila's born in Singapore and if you think I'm pulling your leg, check out her Wikipedia entry. Obviously, since college students are submitting their senior essays based on Wikipedia, it's as good as the Encyclopedia Brittanica, right?
But back to the Affiliate Summit…
WineLibrary.tv creator and presenter Gary "Bring the Thunder" Vaynerchuk who kicked butt at the "marketing with video" panel discussion at the last ASW will be delivering the keynote this time. It should be a great session with Gary's trademark energy, candor and humor.
The deadline for getting your room at the summit group rate of $159/night is valid till Dec 9th, though it's likely to run out before then. Check out the group reservation rate.
Jeremy Palmer mentioned a code "PKGR2CT" for a $0.02 Tuesday if you stay at least 2 nights. You may or may not be able to use the code in conjunction with the group rate.
-
Lastly, get your tickets now if you haven't yet, the summit reservation link is here. [Use discount code: ASW09WHOISAW to save 10% off any type of pass]
If you have an active affiliate blog or report on internet marketing news, you can apply for a media pass.
Viva Las Vegas.