One of the major ways I've been able to help marketers get their business up and running has been through posting on this blog, publishing the Friday Podcast and participating in various internet marketing and affiliate forums.
The one limitation I faced, similar to everyone else, is having enough time to work on my business and being able to answer questions that blocks a new marketer getting started.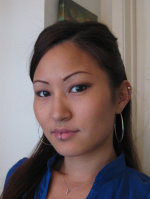 It was at the Affiliate Summit earlier this year that I sat down with Danielle Nagami (AKA MsDanielle) to see if we could help create a resource site for newer internet marketers.
Enter the Internet Marketing Cookbook – a resource site/monthly newsletter that aims to give you access to tips and techniques to help you grow your online business.
The site will feature monthly updated content which build on MsDanielle's strength's in pay-per-click traffic, search engine optimization and other forms of traffic generation. While I'll be focused on social media, product development and affiliate marketing.
If you're a newer internet marketer, be sure to check out the: