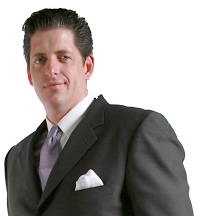 I had email marketing and Miva cart SEO optimization specialist Jason Henderson AKA Big Jason from BigMarketingOnline on the line this week.
Despite the intrusion of a couple of phone calls, we discussed issues like:
Text-based vs HTML emails
How to increase list responsiveness
Resources for building up your foundation in direct marketing
As well as Jason's previous career as a pro basketball player (he's only 6'11″…) and position as one of the Ask.com guides.
Jason is in the running for Thor Schrock's Top Affiliate Challenge and you can check out his vote page.
He's also giving out bonuses at his vote page.
If you're keen to increase your sales and profits by adding or enhancing your email marketing efforts, be sure to check out Jason's Better Email Deliverability product.
The Friday Podcast can be accessed below:
Friday Podcast: Jason Henderson
[ 44:38 ]
Play Now
|
Play in Popup
|
Download
(393)