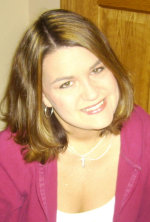 One of the affiliate marketers I'd been following since I first started out in the industry was and continues to be Kim Rowley who owns Key Internet Marketing and has a network of shopping-themed niche sites.
Kim has come up with a number of great concepts for niche sites, and more than just the idea alone, she's certainly one to take immediate action.
Although we'd talked a little before this past Affiliate Summit West and chatted briefly at the Summit, we'd been sharing some ideas in recent weeks and I was glad that she was able to take some time out to come on the podcast.
Besides hearing about her start in internet marketing, we also talked about strategies in setting up coupon/shopping/comparison type shopping sites and growing your online business.
As with previous Friday Podcasts, we covered a lot of ground in this episode and you can check out the podcast below:
Friday Podcast: Kim Rowley
[ 44:27 ]
Play Now
|
Play in Popup
|
Download
(321)