I'd been talking briefly with industry veteran Lisa Riolo at some of the affiliate events over the past year and inviting her on the Friday Podcast was the first opportunity I'd been able to speak with her at some length.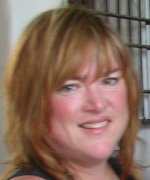 Lisa's one of the best resources in the affiliate industry, having a blend of brick-and-mortar business operations experience, together with her stints in the online world. Lisa previous experience includes a senior vice president of business development role at Commission Junction and managerial roles at Peet's Coffee & Tea and Bank of America.
During our call, we discussed:
How she got involved in the world of affiliate marketing
The growth of CJ's account development team from a headcount of 4 initially to its exponential growth phase involving hundreds of people
Her focus on accountability and being able to quantitatively measure results in order to grow a business rapidly
Her milestone projects in internet marketing, including stints with Eben Pagan
Her system for getting things done and enhancing your personal productivity
How to balance growing your business with a healthy work-life balance
Defining value as growth factor for your business and how to deliver it to customers
Business owners and successful affiliates will get several actionable takeaways from this session.
Check out the podcast below:
Friday Podcast: Lisa Riolo
[ 1:00:41 ]
Play Now
|
Play in Popup
|
Download
(267)
And the resources: