At the recent Affiliate Summit, Seer Interactive founder Wil Reynolds and SEO veteran presented some of his latest techniques in optimizing your website rankings in the search engines.
Affiliate Summit co-founder Shawn Collins recently uploaded Wil's slides from his presentation together with other presentations and they can be access here: Affiliate Summit East 2008 presentation slides.
From his "My Favourite 5 SEO Strategies Exposed" session, one of the items Wil talked about was Google's recent Knol, or knowledge aggregation site.
Located at Knol.google.com, the site seems like a combination of Squidoo in that users can create topic-focused resource pages, with the authority of a Wikipedia.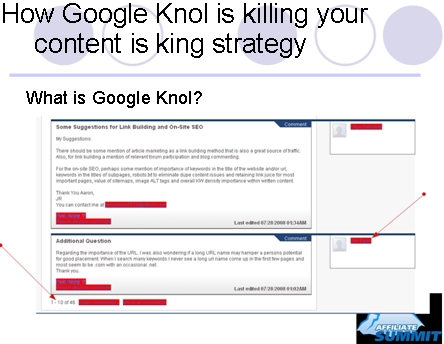 Knol pages have ranked prominently in Google's results, such as Aaron Wall's recent experiment with Search Engine Optimization.
The pages (highlighted in red above) provide opportunity for outbound links, with Wil mentioning the following factors:
And the following factors affecting Knol page ranking: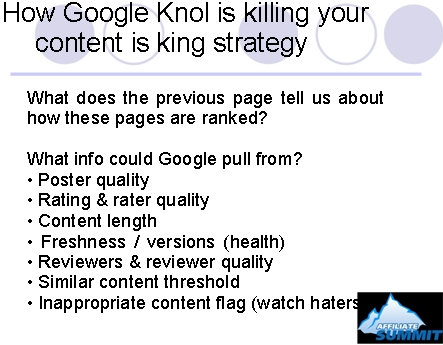 In addition Wil provides a more tips for refining your Google Knol by using Aaron Wall's Rank Checker together with other tools like Google Trends, editing your Knol regularly and leaving it open to editing by others.
2 other SEO resources that Wil went into detail for fine tuning your SEO efforts were: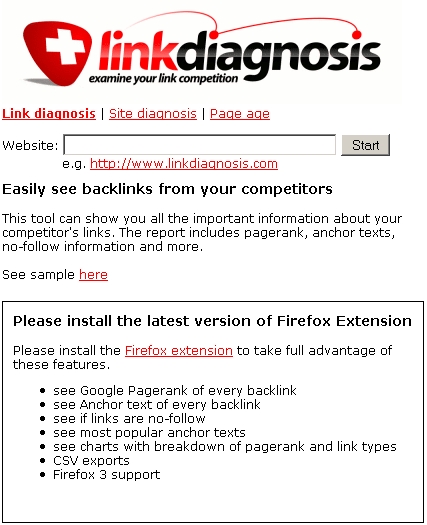 Link Diagnosis seems to operate on the Yahoo! Search API. During my trial with it, it seemed to take some time and the job didn't complete. More testing due in time.
The other resource is SEOQuake, which I've blogged about before.
Wil goes into detail into how you can use these 2 tools in his presentation.
For more details, visit the ASE08 Presentations Download page.
If it's anything like previous Affiliate Summits, Shawn might have the videos up in due course.