Unless you've got a desire to be a loner hanging out on the internet, most bloggers, marketers and casual users want to build some sort of following.
A large part of your success will lie in building a loyal and large readership. And it's not as hard as it might seem if you follow a couple of principles.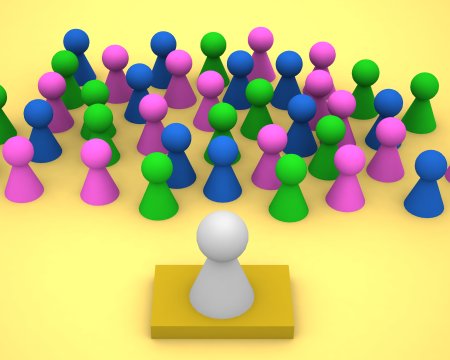 Principle 1: Pay It Forward
At the risk of sounding like a new age "Law of Attraction"/destiny manifestation proponent, I'm going to say that Law of Reciprocity determines the success of your written content.
If your content sites or affiliates sites are going beyond merely the hot/long-tail keywords, and strive to help people solve a burning issue or problem, you're starting on the right track.
You've probably heard my constant refrain on the Friday Podcast about surfing for information before making a buying decision and landing on page after page of scraped manufacturer specs. If you can build the expert authority of a Tom's Hardware or a Cnet, you're moving in the right direction.
Principle 2: Positioning And Incremental Marketing
Here is the part that kills me…Why would you spend time writing great content and then fire an update on twitter or facebook or one of the other social networks and publish an update "New Blog Post: <URL>"
It's like buying a set of new clothes and then have spinach sticking between your teeth – completely blows everything else.
An incremental marketing means you might take another 30 seconds to think up a sexy headline to "pull" traffic and eyeballs to your post. Look at your own browsing behavior.
Are you more attracted to "Everything I needed to succeed in internet marketing, I discovered at this site", or "new article up: <URL>".
Despite the following you've developed, taking the extra step to give your article, blog post, report the marketing exposure it deserves can give it extra legs and bring it beyond where you had originally intended.
On most days, I'd expect that 9 out of 10 people would expect to be entertained, rather than be bored.
If anything the teaser is a sign of things to come.
Principle 3: Think Outside of the Box
If you're doing what everyone else is doing, you will get what everyone else is getting.
Consider how you can shake up the paradigm you're in – how can you do things differently in a way to improve things, rather than being different for the sake of being different.
"Test and Tracking" are integral elements to successful PPC marketing and SEO efforts, why not content too. The tools already exist for split-testing content, and developing new innovative approaches and comparing them against your control.