The "4 Hour Workweek" is a popular time management/motivational/personal development book by author Tim Ferriss which advocates many of the principles in Thomas Friedman's "The World Is Flat".
Using the power of outsourcing and delegating, and creating a system/framework to better run your business and personal life, the ultimate goal of the 4 hour workweek is to work just 4 hours a week.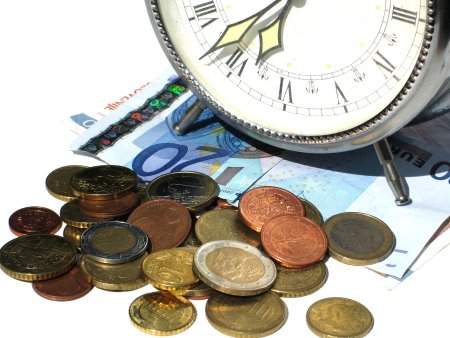 Top affiliate Jeremy Palmer had written that he had been working as many as 80 hours a week since May while working simultaneously on his affiliate campaigns and putting together his groundbreaking affiliate training program, the Black Ink Project 2. Not to mention the new version of his Optimize My Site software.
So is it possible for a successful business owner to work just 4 hours a week, especially those who're active practising affiliates, rather than mere book or ebook authors?
It boils down to a couple of principles that you need to master if you're going to cut down your time commitment to your business AND grow it simultaneously.
Here's 3 steps to getting started:
You can't avoid SOME gruntwork: There're some things that can be outsourced and some elements that just cannot. What you should be doing yourself: developing the basic concept, refining it, optimizing it. Negotiating and networking with likely partners and distributors to collaborate on the project or distribute once it's ready. There's some degree of legwork involved in it, especially if you want to put out a quality product or service.
Be award of financial ratios: The biggest challenge in creating a $1 million business is letting go of the $10/hour jobs. Unless you like it, consider outsourcing almost everything (aside from the "gruntwork" mentioned above). The only way your business can be made autonomous is if you make yourself redundant/obsolete. Go for a 1 month holiday and if the business is running without you (aside from a few brief cellphone calls and emails), you're doing ok.
Always be scaling: In the sales world, sales guru Tom Hopkins has the says "Always Be Selling". As a business owner, you need a paradigm shift to think about how to continually scale your business, and harnessing the power of passive income. This may mean creating more products and services where your personal presence isn't required, this may mean creating a second tier of consultants or specialists who can deal with your customers, instead of them having to come to you all the time (even if they're paying you $10,000 or $100,000 a month). If you're focused on growing your business AND maintaining the same level of service quality, you're poised for phenomenal growth. My friend Amit Mehta has mastered this skill and it's interested to see how his business runs pretty autonomously.