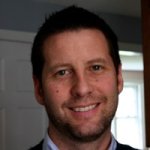 Aside from being one of the most respected figures in the affiliate marketing industry, Scott Jangro is a guy who's making waves with a number of his projects over at MechMedia.
I got an insight into how he's structured one of his web properties, CostumZee, said by top affiliate Jeremy Palmer to be the largest affiliate for costumes online.
But more importantly, the biggest takeaway is understanding how Scott thinks and how he conceptualizes and executes a project. I like his system because I have a similar approach to running my internet business too – it's everything to do with being around a year, and even 10 years from now.
Check out the Friday Podcast:
Friday Podcast: Who Is Scott Jangro
[ 52:09 ]
Play Now
|
Play in Popup
|
Download
(193)
Scott Jangro resources: