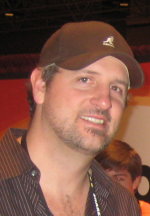 Jason Akatiff, most well-known by his online moniker Smaxor, is a former blackhat SEO affiliate turned CPA network owner. With his experience as an affiliate and owning and operating the Ads4Dough CPA network, Jason has a wealth of experience in helping new and experienced affiliates succeed.
As a self-taught programmer, Jason had one of his first websites hacked into and as he studied what had happened, he picked up blackhat SEO skills, which eventually led him to learn to dominate search engine results for various keywords, using techniques like cloaking and auto-generated pages.
About a year ago, he bought struggling affiliate network Ads4Dough off the Sitepoint forum and has grown the network successfully within a year.
I invited Jason on the Friday Podcast to share some of his experience as an affiliate and creating a successful network run by affiliate managers who are in most cases, successful affiliates themselves.
We talked about:
Why affiliates should learn a programming language and resources they should check out
Why and how he's switched his business model from building sites to buying traffic for his websites
How affiliates can use his "project partners" strategy to grow and scale their business
Why money management is an important issue and how to better manage it
Understand how and why CPA offers are cross-publishing and syndicated across multiple networks
What is a CPA "exclusive offer" and the type of development that goes into it
Ads4Dough's focus on affiliate development and an update on their earlier announcement to look at a 1-week training workshop in San Diego
Should you be concerned about affiliate managers looking at and copying your affiliate campaign?
Ads4Dough's shift to a demographic-targeted marketing approach
Check out the Friday Podcast below:
Friday Podcast: Smaxor
[ 1:11:01 ]
Play Now
|
Play in Popup
|
Download
(1542)
Links: