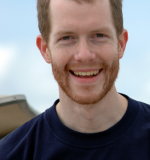 Leverage is the biggest kept secret for any successful internet marketers out there, and besides automating your business via autoresponders, databases and 1-to-many marketing strategies, you can also take a look at the human capital element (more commonly known as outsourcing or it's industry name BPO (business processing outsourcing).
I scored a coup by inviting Danny Sullivan, founder of Agents of Value, on the Friday Podcast to discuss some of the strategies, as well as shortcuts on how you can use outsourcing to grow your business and expand sales and profits.
[Note: AoV's Danny Sullivan is not to be confused with SEO's Danny Sullivan]
In the works are some training and development resources if you're new to the outsourcing game, or if you'd like to bring the results from your outsourcing efforts to the next level.
You can get in touch with Agents of Value (AoV) via:
Skype: eversuniloilo
Yahoo! Messenger ID: agentsofvalue
I've used them since last year and besides helping to grow my sales, it's freed up quite a bit of time too.
Check out the Friday Podcast:
Friday Podcast: Outsourcing Strategies With Agents of Value's Danny Sullivan
[ 45:35 ]
Play Now
|
Play in Popup
|
Download
(602)