Deep down most marketers are stats junkies at heart. Even though we realize that your Alexa ranking may not mean a whole lot, especially since a number of Facebook games and applications have muscled their way into the top 50,000, we still look at our Alexa rankings every now and then.
So with micro-blogging platform Twitter providing API (application programming interface) access to developers, it was only a matter of time before a slew of twitter "stats" and "analytics" services made their way onto the market.
Do they really mean anything?
Is it statistically significant?
There's still a big question mark in that area.
What has happened though is that these services have turned out to be great linkbait, and they seem pretty viral too, with various twitter users announcing/bragging about their "Twitter Elite" status (even if you are the top Twitter dawg in your village of 500….)
The Twittersphere has been abuzz with various users announcing their "Twitter Elite" status.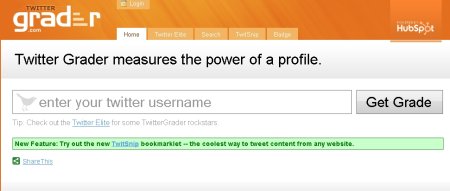 Are you a member of the elite? Check out the twitter grader and find out.
The service seems simple and (more…)