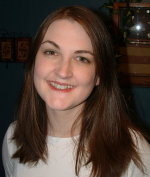 Robyn Tippins who was formerly Yahoo! MyBlogLog community manager and now Yahoo! program manager for developer experience, happens to own two successful blogs, SleepyBlogger and GamingAndTech.
I'm not sure how long I've known Robyn, but I know it's probably about 2.5 to 3 years.
I first got to know her through my blogging efforts and later she invited me to join the MyBlogLog Advisory Group.
I don't think a whole lot of people are aware that Robyn racked up about $200,000 in consulting fees in the year before joining Yahoo! and relocated from Virginia to California to take up the position.
During the Friday Podcast, I found out how Robyn got started (generating $30,000 a month from a single physical product), how she branched into consulting, including taking on projects for some of the biggest companies out there, and how someone aspiring to enter the business/web consulting field can get started.
As always, there're lots of gems in this one.
Check it out:
Friday Podcast: Robyn Tippins
[ 56:19 ]
Play Now
|
Play in Popup
|
Download
(738)