I typically for the simplest approach when it comes to using web services. If a browser interface is available, I prefer to use that over download and installing an external program – I already have enough "stuff" on my computer.
If you are a Twitter user, you might want to take a close look at TweetDeck, especially with their recent feature upgrade.
Having gone through a couple of other Twitter clients (they essentially bring Twitter updates to your desktop via the API and provide additional functions) like Twhirl, I will be using TweetDeck for a long time.
For starters, with the recent v0.21.5b upgrade, the client includes the option of a 4th column, you're also able to perform a search within TweetDeck and setup groups and follow friends more easily.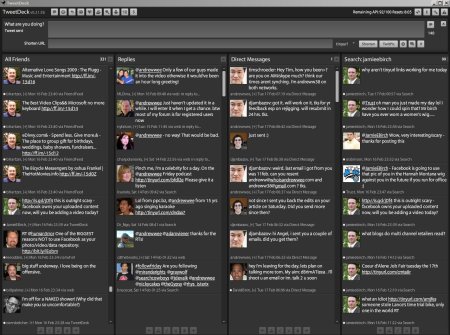 Unless you're a strict stickler to talking to 1 person at a time, the multi-threaded approach to managing conversations makes Twitter more managable, especially once (more…)